How to Choose Pendant Lights That Will Perfectly Reflect Your Interior Design?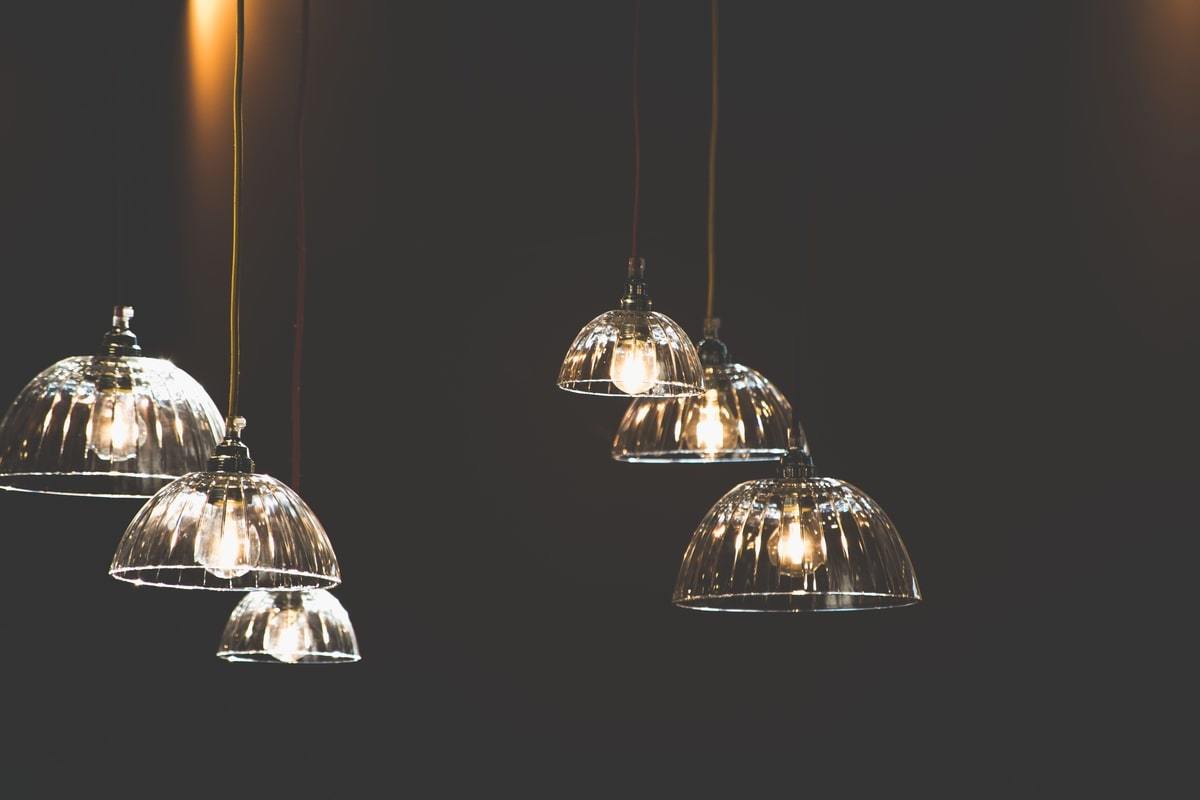 Our home is the most precious space we have. It's an expression of who we are and an expression of our personal preference of style. Whether you love to have every corner filled with cute stuff or have "clean" & minimalist space, if you are into interior-design you will think of every detail. And people with a keen eye for detail always think about how they can improve their home and tie everything together so it's no wonder that one of the questions they have on their minds is how to choose pendant lights that will complete the interior of your home? 
Pendant lights can be an effective tool in your home decor and make it shine even brighter, that is if you do it the right way. When it comes to choosing  pendant lights there are several things you will need to consider. First of all, what will work for your living room might not work for your kitchen, what might work for your kitchen won't work for your bedroom, etc. 
To put it simply you should know what works where and why. There are several key moments you should consider before you hit the store and we will examine them here. 
The most broad use of pendant lights include: 
Illumination

Task Lighting

Highlighting specific areas

Aesthetics
There is also the question of placing pendants (height), size and type of pendant, how apart should they be and are they still in style? 
Placement of Pendant Lights
You can be rest assured that pendant lights will never go out of style because they are so diverse looking, are made from different materials, and can be a part of any interior design whether it's contemporary, modernist, minimalist, art deco, bohemian and so on. 
Pendant lights are usually placed above the kitchen table, above the living room sofa, or on the sides of the bed. They are also often used in hallways and are also commonly used in commercial spaces like cafes, restaurants, hotels and so on. But here we are focused on pendants that will become a part of your home interior. 
One of the most common questions people ask when placing their pendants above the kitchen or dining table is how apart should pendant lights be? 
First, you should consider the size of your table. Second, if you are placing more than one pendant you should consider pendants of the same size and style. They should be placed evenly and you can try to create an interesting focal point with your pendants, and, of course, balance. Pendant lights should be 30 inches apart from each other to make the best out of your design. 
When you know the purpose of your pendant and have that perfect picture in your mind's eye everything will become much clearer when you finally decide to go pendant shopping. 
Some of the most popular types of pendants include :
Drums

Globes

Lanterns

Bells
It's not just the question of how to choose pendant lights, but also how choosing the perfect one will create the right ambiance and complete the interior of your home. 
Kitchen Pendant Lights
For many people, the kitchen is one of their favorite places in their home. Which comes as no surprise considering that food and preparation of food is often related to some kind of celebration or relaxation. So how to choose pendant lights for your kitchen? 
Pendant lighting is absolutely perfect for kitchens. They can illuminate a specific corner, illuminate a specific task and they will update your decor especially if you decide to place at least two pendant lights. 
You can decorate your kitchen without it being too shiny by choosing pendants with a light diffuser or semi-opaque bulbs. The perfect pendant for task lighting should have an open top so the light doesn't become too harsh. 
A general rule you should always have in mind is that the larger your space the larger should your pendant be. 
One of the most important factors when choosing pendant lights is the installation. 
Because the kitchen island is used as an extra workstation, not only will pendants perfectly illuminate this area, they will also make it look absolutely unique and original. Pendant lights should be 30 inches above the kitchen island for an optimal lighting solution. 
You might be wondering how many pendants you might need for let's say a 6-foot kitchen island? For optimal lighting, you should consider having at least two pendants that are larger or at least three pendants that are smaller. The key is in balancing them and to make them "work" for you, not just illumination wise but also decor-wise. 
The overall equation of hanging pendants is pretty simple. So pendants should hang 15-20 inches below an 8-foot ceiling. For every additional foot just add 3 inches. So for a 10-foot ceiling, the pendant should hang from 23-28 below. 
Also, when choosing pendants for your kitchen, kitchen islands or benchtops, you should also consider the natural lighting you already have. So if you have plenty of natural light you won't be needing a lot of pendants while on the other hand if you aren't blessed with natural light you are going to need them. 
One more advice on how to to choose pendant lights that are perfect for your kitchen is to consider the height of your ceilings. If your ceiling is too high and your pendants too small they won't have that much of an effect. If your ceilings are not that high and your pendants are too large your kitchen will look cluttered. So remember balance is key to perfect interior design. 
Bedroom Pendant Lights
Your bedroom is the place where you retire for the day. Your bedroom is probably the most comfortable and relaxing place in your home and it should be. Sleep is a vital part of our life and having the perfect "sleep setting" should be on the top of your list. 
When it comes to choosing pendant lights for your bedroom, you should always make sure you keep at least 7 feet clearance from pendants to the floor. Also, the placement of your pendants is very important.
A bedside pendant is perfect positioning especially above nightstands that have lamps. This will create a cozy feeling and will bring perfect ambiance to your bedroom. 
You should also consider light projection when choosing pendants for your bedroom. It goes like this, the lower your pendant is hung the shallower the light will be, meaning there will be less lights. The type of pendant can also contribute to light projection. For your bedroom, you probably want something that will bring you a cozy feeling and a nice ambiance. 
So, hanging your pendant lights lower will provide you with that feeling of coziness, but if you want to be able to read in your bed as well, then you should consider placing it a little higher. 
If you are hanging pendants for room lighting in general, you should consider positioning them towards the center of the room, closer to the bottom of the bed. If your bedroom has furniture like sofas, consider hanging your pendant lights above them, because they will have a much better effect aesthetically. 
Living Room Pendant Lights
You will easily enhance the decor of your living room with pendant lights. They are, after all, practically designed to be eye-catching and to make a style statement. Because they can be so versatile in the way they look, you can combine them with almost any style of interior design. 
One of the most popular pendant lights for living rooms is definitely replica pendant lights that are often referred to as the jewellery of lights. With the right pendants your living room will begin to shine in the best possible way. They are the best decorative feature that is not only aesthetically pleasing but also highly functional. 
So, how to choose pendant lights for your living room? 
Because many pendants can match ceiling and wall lights, with adding pendants you can make a fantastic interior lighting theme inside and throughout your home. 
Contemporary pendant lights are constructed from a variety of materials including glass, metal, timber, wood and so on. This makes them the perfect decorative feature because they will add to the ambiance of your living room, where not only your guests will love to spend time in, but you as well. 
Consider changing your pendants on the sides of your sofa and bring them a little lower for an extra effective and striking look. 
Tying Everything Up
So, after you've considered all of your options and narrowed down your pendant lights, it's time to have a little fun with your decor. Your pendant lights should always be functional, but like we mentioned before they are the perfect balance of functional meets beautiful. 
Remember that when placing several pendant lights balance should be key. When you think about it placing them anywhere should be balanced and in line with the rest of your decor. It should accent and complement the rest of your home and if placed right it will. 
Also, remember for more light choose pendants with a wide opening a place them higher, for lower light choose pendants with a smaller opening a place them lower. Pendants should hang 15-20 inches below an 8-foot ceiling and for every additional foot just add 3 inches. 
Conclusion
So, how to choose pendant lights for your bedroom, kitchen or living room? Before you start buying or looking up online pendant lights, consider the decor and feel of your space. Is your space traditional, contemporary, industrial or more art deco? If it's none of this consider what you would love to achieve. 
We talked about how pendants can be the perfect decorative feature, but even a simple globe shaped pendant, can stand out in a minimalist interior. Before you start looking them up online consider if you want something that is strictly going to be functional or do you want something that will stand out. 
There are many online stores that offer fantastic pendant lighting and that will complete any interior be it traditional, industrial or minimalist. No matter your personal preference of style interior the choosing the right pendant lights can help you express yourself and make a stylish statement. 
Remember before you start making a purchase measure all of your tables, sofas, kitchen islands and so on. Also don't be afraid to play with different shapes in materials (at least in your head) and consider mixing weaves, cages, retro metal, wire lamps and so on. Many of the pendants have diffusers that create soft and ambient light. So combine something with a stronger light and a softer one. Don't be afraid to experiment. 
Pendant lights are very customizable and they are a fantastic way to incorporate a touch of your personality into your home and make it absolutely unique and "tailored" just for you. There are thousands of options online with numerous lovely
pendants
, but that doesn't need to overwhelm you. Take your time check Pinterest for some inspiration and in no time you will have pendant lights that will illuminate your space perfectly.