How to maximise lighting in your home with interior styling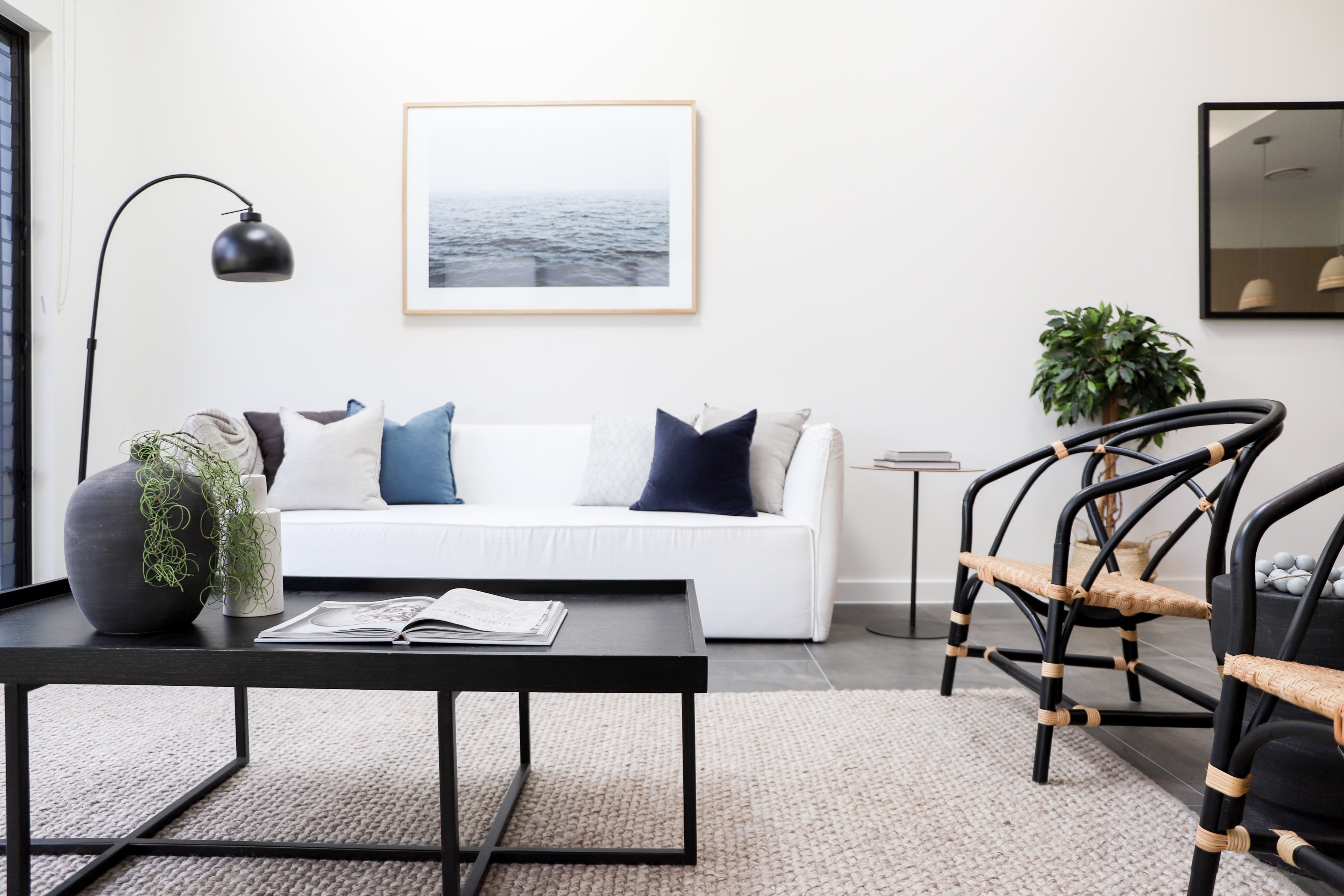 Lighting and interior styling have a synergetic relationship. Great lighting shows off your styling, and at the same time, great styling helps to maximise lighting.
By carefully considering how your lighting and interior styling work in tandem, you will make your home look bigger, brighter and more beautiful. Here are just some ways you can maximise your lighting with a few simple interior styling tricks.
Make a move
You want light to flow through all areas of the home, but bulky furniture can easily get in the way. The first thing you need to do is move these pieces (beds, sofas, cupboards, bookshelves) out of the way of doors and windows. Contrary to popular belief, pushing furniture up against walls doesn't make the space seem bigger – by "floating" furniture towards the middle of the room, you'll encourage more light flow. If you don't have a lot of light to work with, it may be time to invest in low-lying and even transparent furniture.
Sheer genius
Let's dispose of those heavy blackout curtains. When drapes are open, if they are made from a thick fabric, they can weigh down the entire vibe of the room. And when they are closed, you'll need to install heavy-duty lighting to get rid of the gloom. Sheer curtains are currently trending, as they let in natural light while still allowing some privacy. Plus, the ethereal look is the perfect complement to a modern minimal home. If you're looking for even more privacy, adjustable wooden shutters are a great investment. Choose a white shade to help reflect light.
White out
Speaking of white, it's common interior design wisdom that white reflects light, while black absorbs it. Simply giving your walls a fresh coat of white paint could completely change the way your home is lit. Don't stop there – switch out your furniture and accessories for light neutral shades and watch your home become bigger and brighter before your eyes. The good news is that this fresh, minimalist aesthetic will never ever go out of style. 
Let it shine
Shiny surfaces also reflect light, meaning there is more light bouncing around the room without having to buy an extra lamp or knock down a wall. Mirrors are every interior stylists' secret weapon, adding sparkle to a room and reflecting lots of light. In rooms where you don't want mirrors – the kitchen, for example – you can achieve a similar effect with glossy surfaces like glass furniture, splashbacks and metallic finishes.
Perfect fitting
Draw the eye towards the light with stylish fixtures and fittings. The right fitting helps to disperse light in the best way for each room, but can also be a striking style statement. At BOWERBIRD Interiors, the stylists are loving stripped-back industrial globes, copper and matte black accents, and huge pendants softened with fabric or rattan. Think of lighting as functional art and mix and match to your styling!
This is a guest blog by BOWERBIRD Interiors.